WIN a FREE pair of Oticon Opn™ premium hearing aids
In an effort to give back to the community and shed light on the importance of hearing health, we are giving away a pair of hearing aids to the winner of our essay contest this December.
Participants can enter themselves or someone they know in the contest by submitting an essay. The essay should describe an individual who puts other people first and participates in their family or community while facing the many challenges that accompany living with hearing loss.
Gary C, the 2017 winner and recipient of hearing aids said "Dr. Baker and her staff were warm, friendly and professional. I immediately felt at ease and less anxious. I would highly recommend Dr. Baker and Decibel Hearing Services and I'm so thankful for the difference they made in my and my family's life."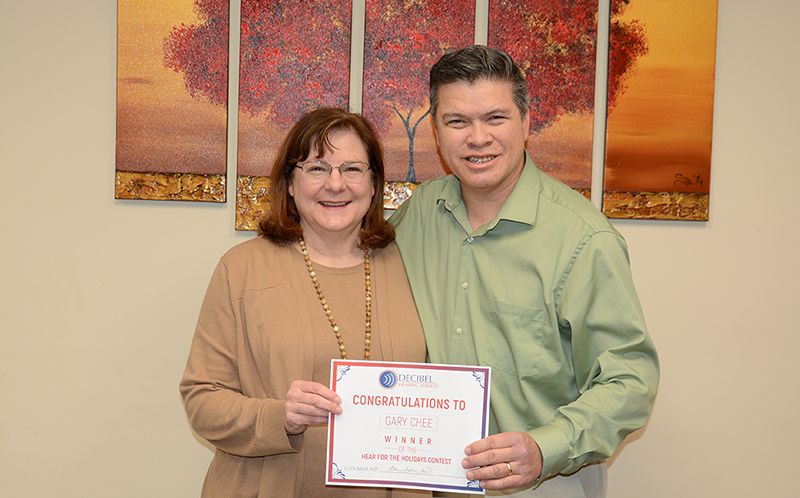 If you would like to nominate yourself or someone you know and show them you appreciate all they do, send an essay about them to:
or
2655 First St., Suite 170, Simi Valley, CA 93065.
The winner will be selected from essays received by December 6.
All entries must include a contact name, phone number and be 300 words or less.
Winner must be a resident of Ventura County or the Greater Los Angeles Area.
Call us for more information
805.584.3327