Ellen Baker, AuD
Ellen Baker is a nationally certified, state licensed doctor of audiology and hearing aid specialist. She received her Bachelor of Science in speech and hearing sciences from Syracuse University, her master's in audiology from New York University and her Doctor of Audiology from A.T. Still University. Dr. Baker has been working as an audiologist for more than 25 years and brings a wealth of knowledge and experience to each and every client.
• License AU1107
• American Academy of Audiology (AAA)
• Academy of Doctoring Audiology (ADA)
• California Academy of Audiology (CAA)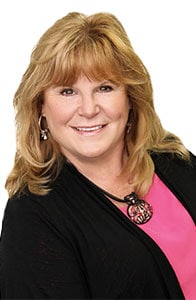 Kelley Bannon, AuD
Kelley Bannon is originally from Colorado and received her Bachelor of Science from Colorado State University. She moved to California to attend graduate school at California State University at Northridge; she obtained her master's in audiology in 1986 and Doctor of Audiology in 2006. She enjoys all aspects of clinical practice and has an ongoing passion for helping those in need of hearing care at all ages. Her patience, knowledge, honesty, empathy and professionalism are her best qualities and are of utmost importance to her as she continues to serve the hearing and hard-of-hearing communities.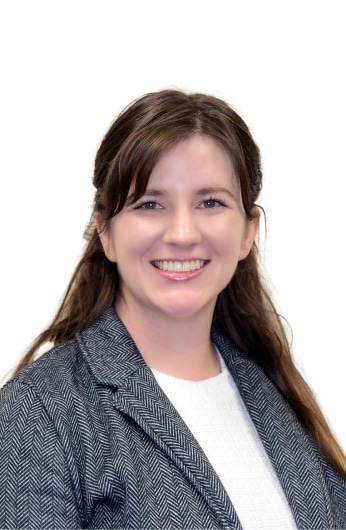 Caitlin Davis, AuD
Caitlin Davis is a Ventura, California native who is excited to serve the patients of Ventura County with the Decibel Hearing Services team. She graduated with her Doctor of Audiology degree from Pacific University in 2022 and has recently completed her residency in Santa Fe, New Mexico. Caitlin has a passion for auditory and balance diagnostics, but her true love is working with hearing aids. She believes patients are like friends and family, and that treatment should be specific to each patient's needs combined with evidence-based research.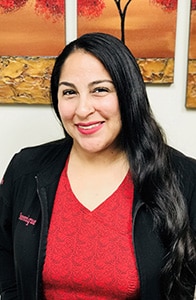 Monique Izquierdo
Monique Izquierdo is our office manager and is responsible for scheduling, billing and managing the quality assurance systems, working with insurance companies and staff to ensure smooth and accurate operations. She also answers the phone and runs the reception desk as needed. Monique knows everything about the office and its functions so she is our "go-to" person. Prior to working for Decibel Hearing, Monique worked at Blue Cross in customer service, brokerage services and finances.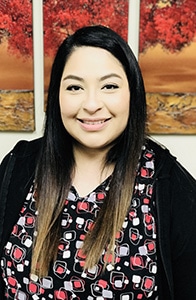 Karina Hernandez
Karina Hernandez is Decibel Hearing's audiology assistant and front office person. She received her certification as an audiology assistant and is in charge of hearing aid cleanings and repairs, loss and damage claims and inventory. Karina also schedules appointments, obtains referrals and verifies insurance benefits. She has more than 10 years of experience working with hearing aids and knows all the ins and outs.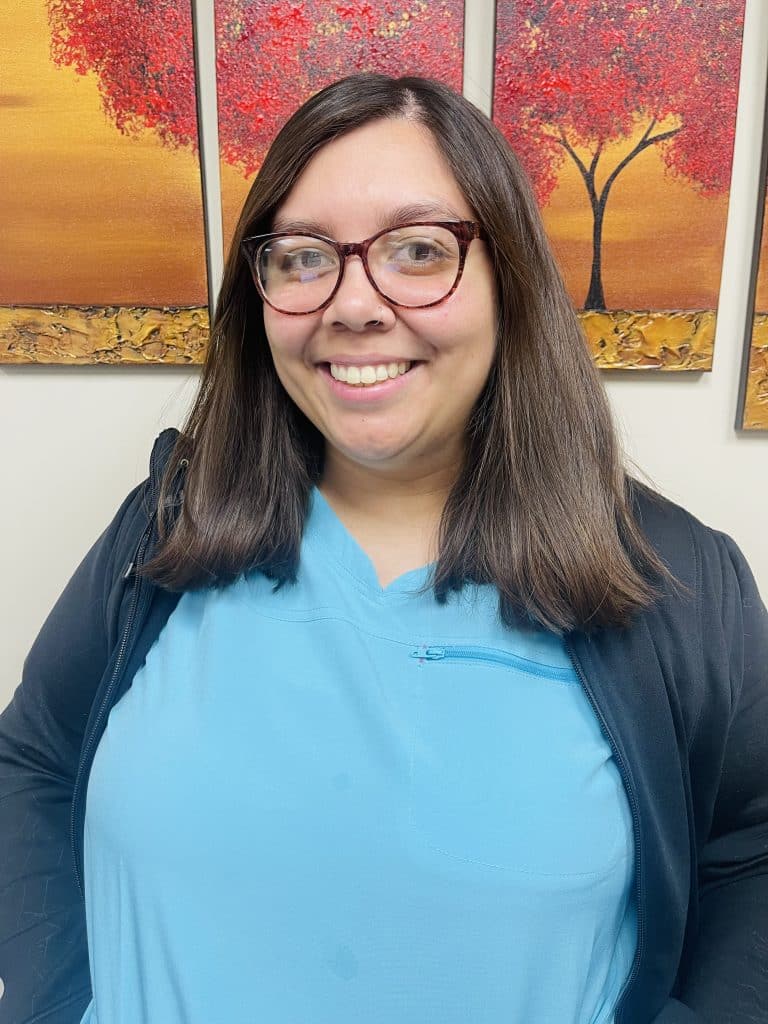 Jessica Ortiz
Jessica Ortiz is the newest member of our front office staff. She enjoys talking with patients and building relationships with our extended Decibel Hearing family and friends. Jessica has two dogs, Tobi and Axil, who are her pride and joys.