Last December, we ran our second annual Gift of Hearing Essay Contest where we gave away a pair of premium Oticon hearing aids to an individual in need living with hearing loss. Choosing a winner from the many worthy nominees was difficult but after much deliberation, we have selected Eva Bogaardt as the recipient of a new pair of hearing aids.
Eva was nominated by two of her daughters and daughter in-law. Despite her own health issues and hearing loss, Eva single handedly takes care of her husband, who suffers from numerous health problems leaving him dependent on her care. In addition to caring for her family, Eva is involved in the community and church and always donates her time and money to the church and charitable causes they support. Eva helps family and friends however she can, setting her needs aside to help others. She does this all while not being able to hear most conversations.
We were delighted to fit Mrs. Bogaardt with Oticon hearing aids and are honored to have met her. We hope that the hearing aids will improve her quality of life by making it easier to hear her husband, kids, grandkids and the sermon in church.
We understand the difficulties of living with hearing loss. We encourage anyone who may be struggling with their hearing to reach out to us for more information on treatment options and to schedule an appointment to have their hearing checked.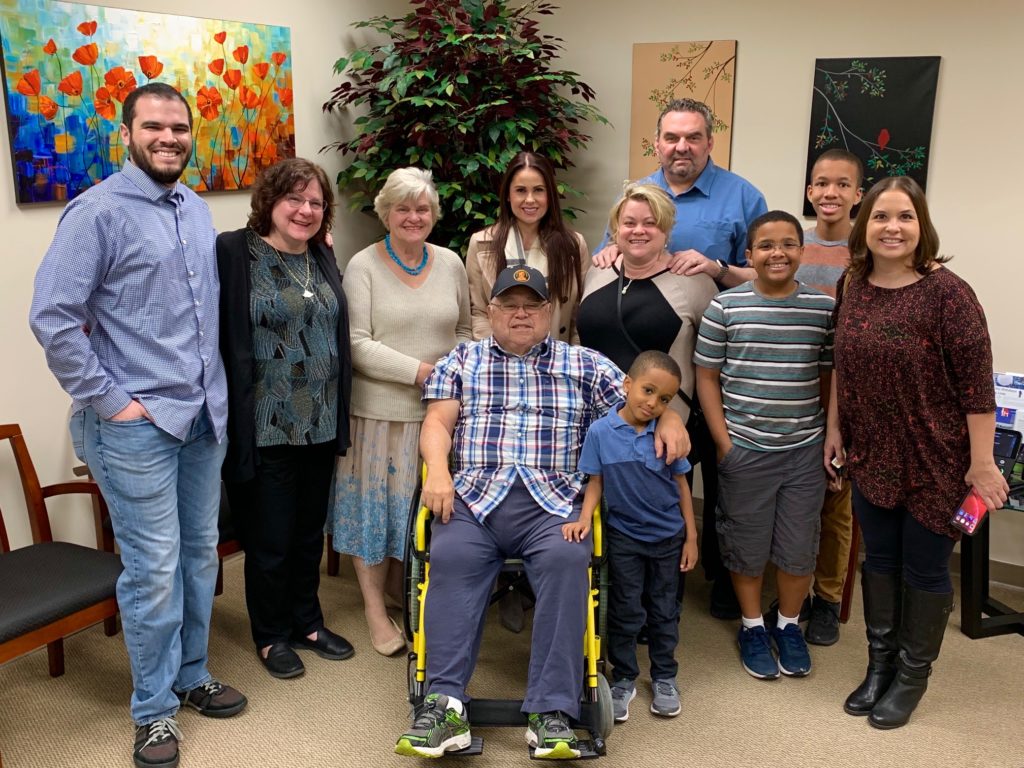 "Hearing isn't covered by insurance, so I expected a hard sell. Instead I was met with deep compassion. I thought not hearing every word unimportant. Instead I learned how selfish "ignoring" others can become. I feared the emotional cost of readjusting to a noisy world. Instead I found how I hungered to be part of the community again. And what could be more divine than to meet someone who truly cares to bring sound back to folks living in a half sentence, half word world. No push, no shove, no demands; just a gentle, joyful smile and open hands holding what I so badly needed. "Here, try these." Thank you! I'm alive again". – Eva Bogaardt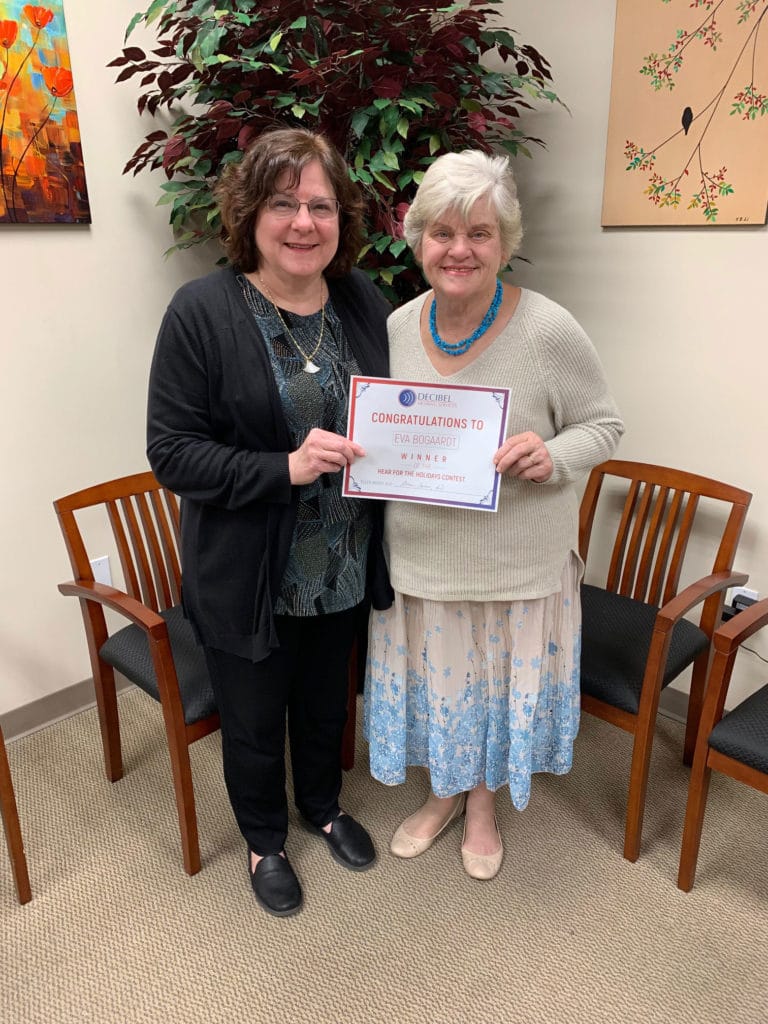 Our family is deeply honored to know Dr. Baker and her support staff, Monique and Maira. We were given the gift of hearing for my mother through Dr. Baker's contest; this means Dr. Baker is donating her time for the next three years for my mother as well as securing top-of-the-line hearing aids for her and batteries. From the first moment meeting Monique over the phone who assisted in setting up the initial appointment we knew we were in good hands. Appointment scheduling was seamless. Maira assisted in confirming appointments and rearranging times for us. Then we met Dr. Baker, a 30-year expert audiologist, and Monique and Maira in person. We were greeted with the warmest welcome I have ever received in an office. It felt like family. We went straight in to Dr. Baker's office, no wait, no fuss. We discussed my mother's hearing loss in detail, with thoughtful, kind and patient questions on my mom's hearing health history. After, Dr. Baker conducted a hearing exam while keeping me in the room. I was not shuttled outside to the waiting room like I am used to with doctors' appointments. I was able to be near my mom who was nervous and apprehensive about receiving hearing aids and had for many years jokingly state she didn't want them anyway. After the hearing exam Dr. Baker went over the results in detail. Not only did she put in a temporary set of hearing aids for my mother so she could hear and understand the information, but also explained everything using pictures, graphs, colorful handouts and easy-to-understand terms so that we would understand. Dr. Baker was thorough–so thorough our appointment was one-on-one for over an hour. Dr. Baker then set up my mother's personal hearing aids and explained how to use them in depth. We learned everything from Dr. Baker and were not just handed a pamphlet or booklet to read and learn on our own. Dr. Baker showed us each component, how to keep them clean, instructed us on battery use and changing, and tested my mom under numerous circumstances to make sure the hearing aids were working perfectly. Dr. Baker tested the hearing aids by talking behind my mother, talking when bending over near my mother, talking from a doorway, and even used her office phone, stepping out of the room and calling my mother. Dr. Baker also set up my mother's smart phone with the hearing aid app and also changed the accessibility settings on the smart phone so that calls would go straight to my mother's hearing aids. She had my mother demonstrate her ability to remove and reinsert her hearing aids as well as removing and inserting batteries. My mother and I were so grateful and so excited by the whole experience there were numerous bouts of tears and hugs. Dr. Baker was warm and shared in our joy through all of those moments.
My parents have experienced a lot of health care providers and office visits. We are used to long waits, family separated between a waiting room and the doctor's office, quick and hasty appointments, pamphlets and information booklets shoved at us to learn on our own, and medical speak that leaves us looking every word up on Google after the fact. This was not the case with Dr. Baker and the support staff at Decibel Hearing Services. They are an amazing team with expert knowledge and compassionate care not seen in health care today. Our family is indebted to them. Thank you from the bottom of our hearts. You have given my mother her life and safety back.
With deep gratitude,
Terry Winter, Daughter of Eva Bogaardt