In an effort to give back to the community, we ran an essay contest in December giving away a pair of Oticon premium hearing aids to an individual in need living with hearing loss. Choosing a winner from among the many worthy nominees was difficult, but after much deliberation, we named John Trusty as the lucky recipient of new hearing aids.
The Gift of Hearing Aids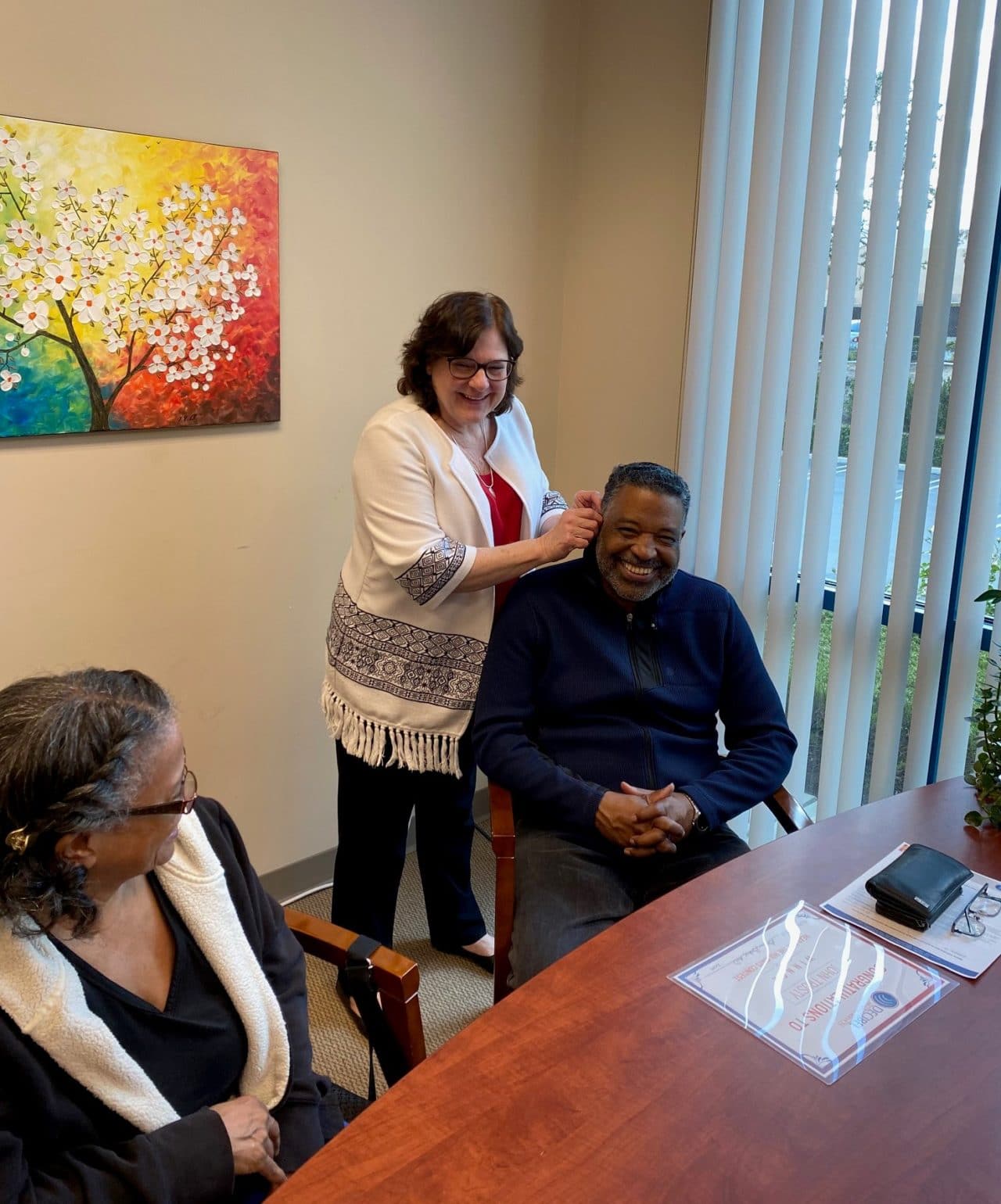 John was nominated by his wife, Caren, through a story that paralleled O'Henry's 1905 Christmas classic, "The Gift of The Magi." The Trusty's recently learned that they both suffered from hearing loss that could be treated through hearing aids. Unfortunately, due to an issue with their insurance coverage, they could only afford to purchase one pair this year. This led to a heartwarming debate between the couple, as both spouses insisted the other be the one fitted for hearing aids.
Ever the giver, John was determined that his wife would be the one who got the hearing aids but didn't tell her of the decision. As he left for the audiologist's office to let them know of the plan, Caren asked him to drop off a letter while he was there. Unbeknownst to John, Caren had written an essay on his behalf to nominate him for our annual Gift of Hearing contest.
"When John came in with the letter his wife wrote, we knew we had a winner," said Ellen Baker, audiologist and director at Decibel Hearing Services. "This will definitely improve his everyday quality of life and make it easier to hear people in the community who he serves and fully enjoy the sounds life has to offer."
John is a devoted husband and local pastor. In addition to caring for his family and leading his church, John is actively involved in the community, organizing a food pantry in Pacoima, hosting a Health and Wellness Fair and providing free counseling and workshops to families. He does so with a positive attitude undeterred by the difficulties that come with untreated hearing loss. It was this tireless devotion to helping others that prompted Caren to nominate her husband for hearing aids.