Once upon a time, people entering their 60s were on the verge of retiring. But with the average lifespan increasing at about the same rate as the cost of living, that retirement nest egg doesn't go as far as it used to. Many people in Simi Valley and Thousand Oaks are choosing to keep working well into their 60s and beyond. Because hearing loss is more prevalent the older you get, you'll want to take steps to ensure a hearing impairment doesn't interfere with your job.
Challenges of Workplace Hearing Loss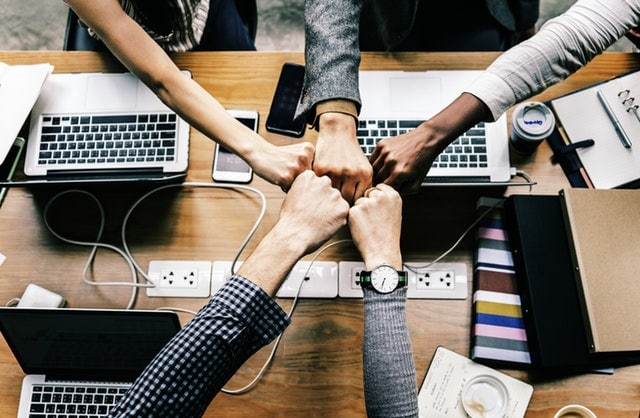 Approximately 48 million Americans experience hearing loss, but many are either unaware of their condition or in denial. Many of these individuals are still working or looking for jobs, but despite the Americans With Disabilities Act, which prohibits employers from discriminating against people with disabilities, hearing loss can – and does – affect your career.
A hearing loss study published in Annals of Otology, Rhinology and Laryngology in 2013 found that workers with hearing loss earned almost 25 percent less than their normal-hearing peers. The truth is, even a minor hearing loss can give others the impression that you are less competent and could lead your employer to pass you over for a promotion. Enforcing the law is difficult at best.
According to a 2014 hearing loss survey of 1,500 full-time workers, the biggest challenges they face include:
Having to ask people to repeat what they said (61 percent)
Misunderstanding what's being said (42 percent)
Pretending to hear even when they can't (40 percent)
While it's true that online communication is more prevalent than ever in the modern workplace, there is still the issue of conversations with coworkers and meetings where information is disseminated. There's simply no way to fake it if you've got hearing loss and still punch a time clock in Simi Valley.
Taking Steps to Overcome Your Hearing Impairment
Hearing loss on the job can negatively impact your self-esteem and confidence and may potentially lead to errors. To prevent this and keep you in management's good graces, be sure to take the following steps:
Have your hearing tested by an audiologist in Simi Valley, who can provide options for treatment that should make your work life easier.
Make sure to let your coworkers know about your hearing loss. This will make them more understanding and less quick to judge.
Record important meetings and calls. This way, you can go back and review to make sure you didn't miss any important information.
Request follow-up emails or copies of meeting minutes so you'll have easy access to key details.