Treating your hearing loss is one of the best things you can do for your physical and cognitive health. Before you invest in hearing aids, your audiologist will work with you to determine the exact type and degree of your hearing loss and recommend the best treatment plan for you. Below are eight things experts recommend before you make your hearing aid purchase.
Get a Hearing Test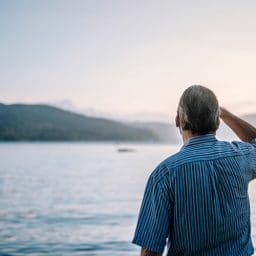 Before your audiologist can put together an individualized treatment plan, they will first need to confirm your exact type and degree of hearing loss. This is done through a comprehensive evaluation with a series of diagnostic tests. You will be given any or all of the following:
Pure tone testing
Bone conduction testing
Speech testing
Tympanometry
Acoustic reflex testing
Auditory brainstem response
Otoacoustic emissions
Make a List of Your Hearing Needs
You and your audiologist will discuss your individual needs in order to determine your listening lifestyle. Those who attend conferences and large events will need a different level of technology than someone who spends most of their time in small groups without extensive background noise.
Some hearing aids are better at streaming music or optimizing a one-on-one conversation. Determining your listening priorities is important, as they will influence your device selection.
Create a Financial Plan
Hearing aids are an investment. Only some insurance providers offer a hearing aid benefit, so most patients have a substantial out-of-pocket expense. Fortunately, there are financing options available as well as grants and charitable organizations. Your audiologist can help you figure out your options.
Obtain Medical Clearance
For those whose hearing loss is caused by an underlying medical problem, it is important to discuss your treatment plan with your primary care physician.
Make Sure You Have Realistic Expectations
Having realistic expectations is key to successful treatment. Even with the recent advances in hearing aid technology, these devices do not replicate natural hearing. Going into the treatment phase expecting to hear like you did in your teens will only lead to disappointment.
In addition, hearing aids take some time to get used to. According to The Hearing Review, the majority of people with hearing loss wait an average of seven years to seek treatment. This means you have been missing sounds for nearly a decade. Getting them all back at once can be overwhelming.
Motivate Yourself to Hear Better
While your audiologist will give you the tools, you have to put in the effort in order to succeed. Being engaged in the process, providing feedback and keeping all of your follow-up visits yields the most benefit.
Find Your Support System
Many people who seek treatment have been encouraged to do so by their family and friends. Let them be part of the journey with you, helping you through difficult points and celebrating your success.
Identify the Right Professional
Purchasing hearing aids is not as simple as going to the store and picking them up off the shelf. You need the right hearing professional by your side to guide you through the process and to provide the counseling and fitting you need.
The staff at Decibel Hearing will be there with you every step of the way. To learn more or to schedule an appointment, call Decibel Hearing today!
Learn More About Hearing Health